Loyalty Program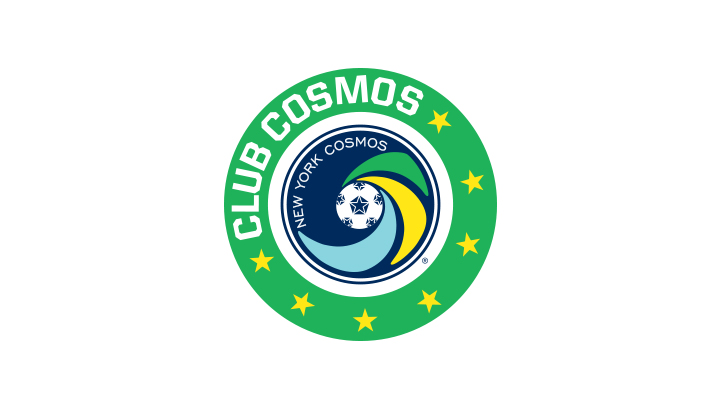 Club Cosmos is our loyalty rewards program created for all New York Cosmos fans. Your exclusive membership card allows you to earn points by doing the things you do to support us already, such as attending our home matches, buying merchandise, watching the games on ONE World Sports, etc. You can then redeem the points you've earned towards unique New York Cosmos opportunities, memorabilia, and to attend once-in-a-lifetime events. It's that easy! To view membership options, click here.
Marketplace Items:
The Marketplace acts just as an online store, except you use your points towards items you want rather than spending money. These items include unique Cosmos memorabilia and merchandise that are not typically sold. Some examples of marketplace items are:
Cosmos Backpack
Sponsor Prizes
Mini Cosmos Soccer Ball
Signed Player Cards
Auction Items:
If you are a Season Ticket member or a Premium member, you have exclusive access to Auction Items! This section includes the most exclusive memorabilia as well as experiences money cannot buy. As opposed to the Marketplace, a member bids their points against other members to win the auction. Here are a few examples of auction items:
Signed Pelé Jersey
Game-Worn Merchandise
Meet and Greet With A Player
Travel To An Away Match With Team
By logging in with your member ID and password, you will be able to fully access the portal and explore all of the different opportunities or experiences that your points can be used towards. We will continue to add new and exciting rewards throughout the year, so make sure to keep checking back so you are up to date on everything Club Cosmos!
If you have any additional questions about Club Cosmos, please call a Cosmos representative at 855-71-COSMOS.
FREE
PREMIUM
SEASON TICKET HOLDER
Points for signing up
100
500
1,000 per season ticket
Cost
Free
$25
Included in ticket package
Enrollment
Manual/Online
Manual/Online
Automatic
Points expire
December 31, 2016
December 31, 2016

NEVER

(as long as you continue to renew your season tickets consecutively)

Personalized member card
x
x
x
Access to marketplace items
x
x
x
Club Cosmos t-shirt
x
x
Access to auction items
x
x
Access to exclusive team footage
x
x
500 bonus points for renewing season tickets
x