Danielle B.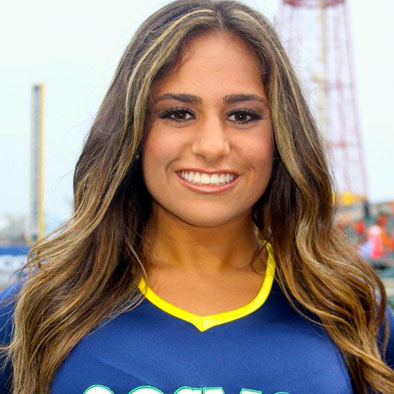 Hometown: Commack, NY
Nickname: Dani
Occupation: Project Coordinator
Tenure: 4th Year Veteran
Favorite Things
Color: Red
Movie: The entire "Harry Potter" series
TV Show: "Shadowhunters"
Food: Italian!!
Snack: Ice Cream! Preferably cookies and crème with chocolate sprinkles J
Place to travel: Italy
Quote: "All of our dreams can come true, if we have the courage to pursue them."
Fun Facts
The best thing about being a Cosmos Girl is . . . having the opportunity to continue to do what I love the most, dance!

Three words to describe my personality are . . .
Ambitious. Confident. Passionate.

If I could have lunch with anyone dead or alive I would pick . . . Walt Disney! Walt Disney is one of the most influential and effective business people of all time and it would be fascinating to learn a thing or two from him over lunch!

If I could have any super power I would want to . . . FLY!

If you hand me a microphone, my go to karaoke song would be . . . "Leave the Night On" by Sam Hunt! It is one of the only songs I know all the lyrics too!

My celebrity look alike is . . . Jeanine Mason. When she was a contestant on season 5 of So You Think You Can Dance all my friends thought I looked just like her, especially when wearing red lipstick!

When I'm not dancing at a Cosmos Game I'm . . . working, teaching dance, choreographing, working out, reading, and spending time with my family and friends!