Donation Requests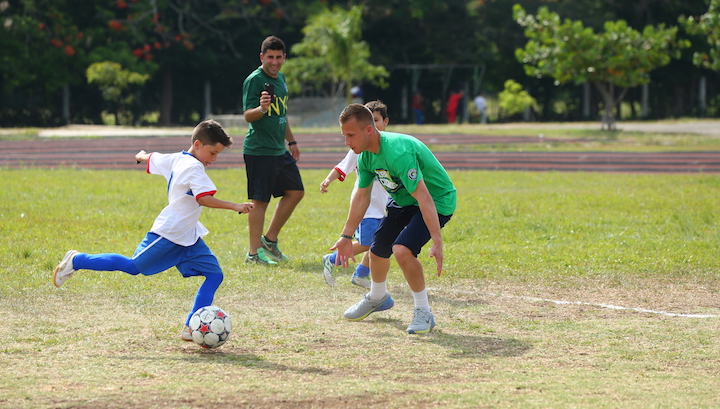 Thank you for your interest in the New York Cosmos. The Cosmos are proud to support numerous nonprofit organizations throughout the Tri-State area to fulfill our role as a positive force within the community.
The Cosmos are committed to our relationships with schools, youth soccer, local charities and nonprofits. We invest ourselves in these organizations to support the sport of soccer in our country as well as our community at large.
In addition, the Cosmos receive hundreds of donation requests every year and are happy to help where we can. While we wish we could accommodate everyone, please be aware that we cannot guarantee that every donation request will be met. With the below guidelines in mind, please fill out the following Donation Request form completely and accurately. Please note that any incomplete forms may result in delay of lack in the receipt or fulfillment or the request.
DONATION REQUEST GUIDELINES
All requests must be submitted through our online system. Requests submitted via email, fax, mail or phone will NOT be considered.
Requests must be submitted at least 6 weeks in advance of the event.
Due to the large volume of requests we receive, the Cosmos have established a regional policy to provide fundraising assistance to nonprofit organizations located within the Tri-State area.
Donated merchandise may not to be resold for profit.
Monetary donations will not be provided by the Cosmos except for special circumstance.
Only one request per organization can be made each calendar year.
A Tax ID number must be included in the request.
Donations must be picked up at either one of our offices (Manhattan or Garden City) or a Cosmos hosted event
The New York Cosmos Community Relations Department will follow up each successfully submitted donation request filled out through this form. Please note donations can take up to five (5) weeks to be processed. While we appreciate your interest, we ask that you refrain from contacting us in regards to your submission.
All decisions made on donations by the Cosmos Community Relations Department are final. All items will be available for pickup by the date of the event or at an earlier arrangements made by both parties.
Completion of this form does not guarantee a donation. Once your request has been processed, you will receive a response from our Community Relations Department.