Guillermo Valencia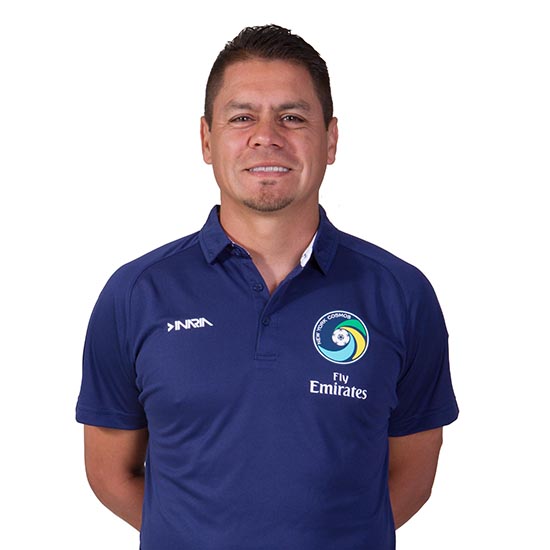 Valencia came to the Cosmos from Seton Hall University, where he had served as the goalkeeper coach since March 2012. Since 2009 Valencia has coached goalkeepers for the U.S. Men's National Team between the U-17 and U-23 levels, and also had prior stints as an assistant coach at Columbia University and New York University. Additionally, he has coaching experience at the youth club level, having worked with the Cosmos Academy since 2007 and the New York Soccer Club since 2009. Valencia maintains USSF goalkeeping and USSF A coaching licenses.
During his 11-year professional career in Colombia as a goalkeeper, Valencia competed for America de Cali (1990-1995) and Deportivo Pereira (1995-2001). In 2000, he was a key member of the Deportivo Pereira team that won the Professional Colombian Soccer Association league championship.
Valencia also spent one year in Mexico with Potros Marte, before moving to the United States. He was a goalkeeper for two seasons for the Westchester Flames in USL Pro (2003-04) and spent the 2005 season with the Long Island Rough Riders.
Valencia was part of the coaching staff that that won the 2013, 2015, and 2016 championships.