Luke Sassano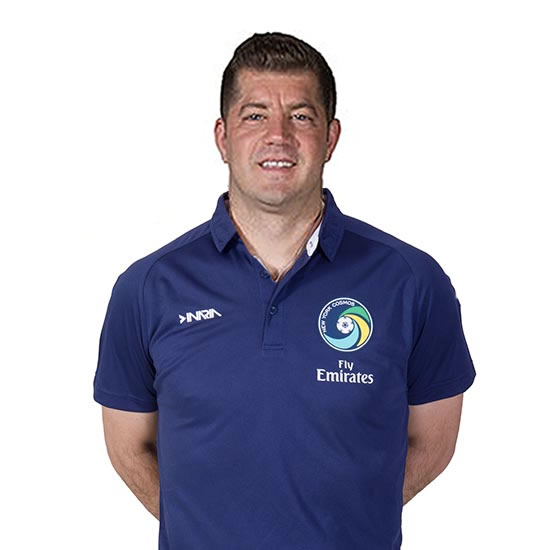 Sassano began his career at Lamorinda Soccer Club. He attended Miramonte High School in Orinda, California, and played college soccer at the University of California, Berkeley. He was an All Pac-10 Honorable Mention in 2005, a Pac-10 All-Academic Honorable Mention in 2007, and featured in a total of 64 games, scoring four goals and registering 19 assists during his four-year career for the Golden Bears. During his college years Sassano also played for USL Premier Development League sides San Francisco Seals and San Jose Frogs.
Sassano was drafted with the 32nd pick of the 2008 MLS SuperDraft by New York Red Bulls and made his debut on April 5, 2008 in a home game against Columbus Crew. He was a valuable member of the squad in 2008 as his versatility enabled him to receive significant playing time in his rookie campaign. During his second season, Sassano featured in 17 regular season games playing primarily as a defensive midfielder.
After the 2010 MLS season New York declined Sassano's contract option and Sassano elected to participate in the 2010 MLS Re-Entry Draft. On Dec. 15, 2010 Sassano was selected by Los Angeles Galaxy in Stage 2 of the Re-Entry draft and subsequently traded to Sporting Kansas City. He signed with Sporting KC on Jan. 12, 2011. On June 12, 2011 he scored his first Major League Soccer goal in a 4-1 victory over FC Dallas. He re-signed with SKC on Jan. 30, 2012.
After five professional seasons in MLS and following two knee surgeries in 2012, Sassano chose to retire as a professional soccer player. On April 16, 2013 he became the Assistant Sporting Director for the Cosmos.
In January 2016 it was announced that Sassano had been promoted to Technical Director at the club.