Danielle M.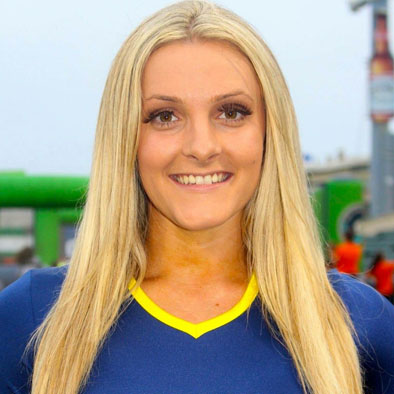 Hometown: Commack, NY
Nickname: D
Occupation: Food & Beverage Manager
Tenure: 3nd Year Veteran
Favorite Things
Color: Black
Movie: "Bad Boys II"
TV Show: "Teen Mom"
Food: Anything with cheese! But if I had to be a bit more specific, I would choose chicken parmesan
Snack: Pretzels
Place to travel: Aruba!
Quote: "With struggle comes strength."
Fun Facts
The best thing about being a Cosmos Girl is . . . dancing with a group of diverse and talented women who love what they do just as much as the next. Everyone comes from different walks of life but we all come together as one on the field performing for our fans!

Three words to describe my personality are . . .
Caring. Dedicated. Sarcastic.

If I could have lunch with anyone dead or alive I would pick . . . my Grandma. because after her passing, I miss her everyday and wish we could spend time together!

If I could have any super power I would want to . . . read people's minds! How cool would that be!

If you hand me a microphone, my go to karaoke song would be . . . "Piano Man" by Billy Joel! It's such a fun song to sing along to and most people know the words with you because it's such a classic!

My celebrity look alike is . . . Anna Farris! I've be told this many times!

When I'm not dancing at a Cosmos Game I'm . . . Working or at the gym! I'm one to never sit still and always on the go! Along with being a Cosmos Girl, I am a full time employee and a full time fitness freak! I also love to spend as much time as possible with my awesome family, boyfriend, and friends!