Cosmos Girls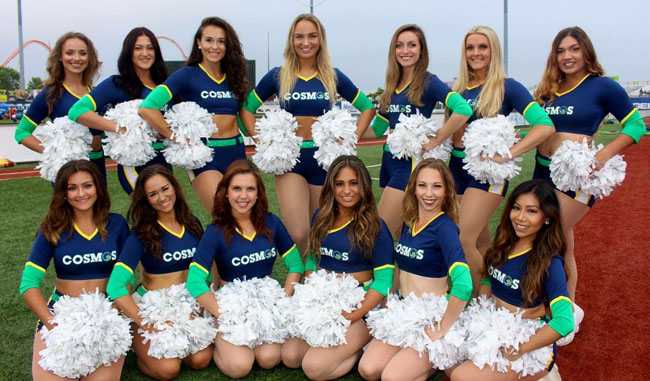 Cosmos Girls History
Before cheerleaders and sports teams became popular pairings, the Cosmos Girls made history in 1979 becoming the first cheerleaders for a soccer team in the world. The glamorous Cosmos Girls danced and cheered their way into the hearts of fans throughout Cosmos Country.
Performing at every Cosmos home game from 1979 on, the Girls made numerous public appearances, ranging from the St. Patrick's Day and Cuban Day parades to Pelé's surprise 40th birthday party at Studio 54. They even traveled with the team on occasion, performing at both the 1980 Soccer Bowl in Washington, D.C. and the 1982 Soccer Bowl in San Diego, when the Cosmos won their fourth and fifth NASL championships.

Cosmos Girls Today
On Aug. 3, 2013, the New York Cosmos returned to the NASL with a sellout win at Hofstra University's Shuart Stadium before embarking on a season that would see the Cosmos win the 2013 North American Soccer League Fall Season and NASL Championship.
As a core part of the club's legacy, the Cosmos Girls also made their triumphant return on Aug. 3. The squad now dances at every home game. They remain enthusiastic team ambassadors at numerous events throughout the season.