Imagery Courtesy: David Handschuh
The New York Cosmos visited the Nasdaq MarketSite on Friday, April 21, in Times Square for autism awareness month. The Cosmos played host to Jacksonville Armada FC last night, with a portion of the proceeds of each ticket sold donated to Autism Speaks and Life's WORC. The New York Cosmos are working with these two great organizations, whose objective is battling autism and developmental disabilities.
In honor of the occasion, Rocco B. Commisso, Club Chairman, Carlos Mendes, Team Captain, and Tina Moreno of Life's WORC, came together to ring the Closing Bell. The Cosmos new owner spoke about the importance of this cause, which is close and dear to his heart, as his nephew Patrick is affected by autism. "We are proud to be playing for an even greater cause, autism awareness," said Commisso, ahead of the match against Jacksonville.
Players, staff, and other members of the Cosmos organization were in attendance for the NASDAQ closing bell ceremony. Other affiliates of Life's WORC and Autism Speaks were also there representing autism awareness.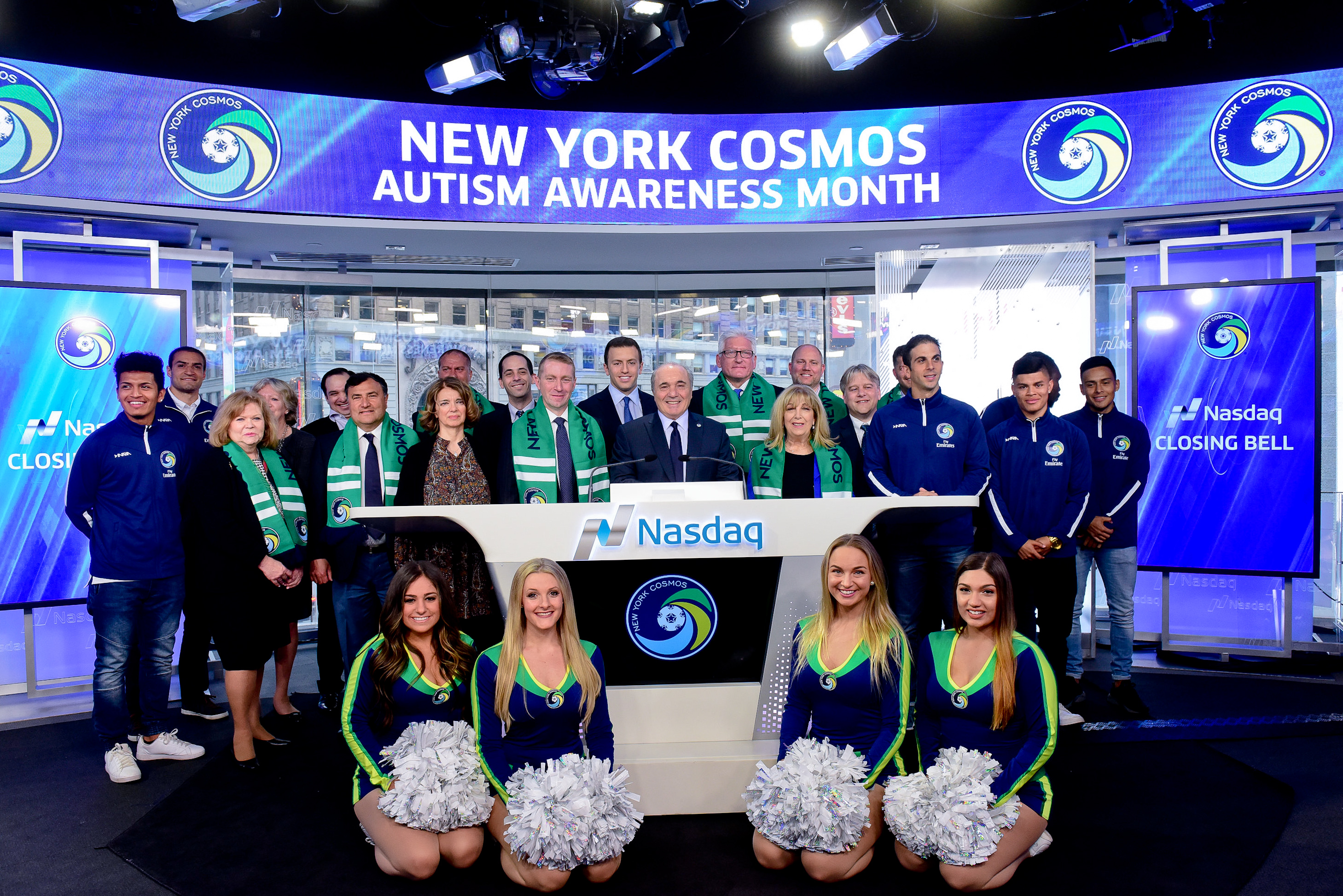 After the ceremony, the players went outside to meet fans, and watched as they were featured on the Time Square Jumbotron. The Cosmos are proud to have taken part in the NASDAQ closing bell, and work towards raising awareness for autism.